CLP Power Hong Kong Limited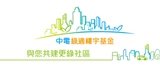 Promoting energy efficiency and conservation is one of the effective ways to combat climate change and pursue sustainability. By improving the energy efficiency of our buildings, we not only reduce our energy costs but also help create a more sustainable city.

CLP is fully committed to the promotion of energy efficiency and have established the CLP Eco Building Fund since 2014 to provide financial assistance to eligible residential buildings and their nearby ancillary facilities (e.g. clubhouse, podium, property management office) to implement energy efficiency improvement works. From 1 October 2018 onwards, the scope of the Fund will be extended to cover eligible commercial buildings, industrial buildings and composite buildings and their nearby ancillary facilities.