Cause?
Ageing of parts; mechanical failure; landing misalignment; rubbish obstructing operation; or inadequate maintenance will result in lift damage.
Guidelines for Modernising Existing Lifts
The responsible persons should consider factors such as space availability, technical feasibility and cost implications before deciding on whether to replace major components of existing lifts or install new safety equipment.
Applicable solutions for enhancing requirements of existing lifts: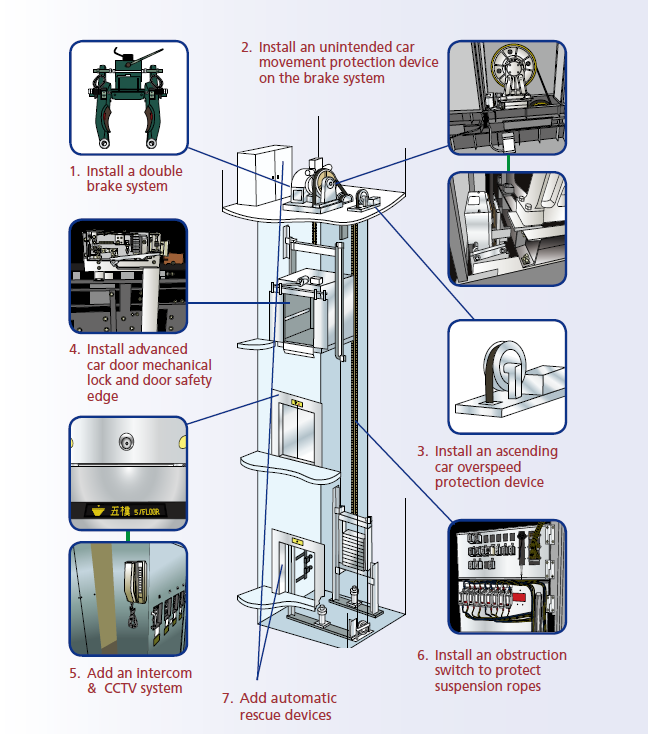 Source:Electrical and Mechanical Services Department
How to handle?
A registered lift contractor should be appointed to carry out the following tasks:

- Inspect, clean, lubricate and adjust the lift at least once a month;
- Test and examine the safety equipment annually; and
- Test the full load, overload device and the brake once every 5 years.
Legislation?
Notice may be served for the lift and escalator installations of building not complying with the Regulations. The objective is to ensure the lifts and escalators meet safety standards.