Hong Kong Green Building Council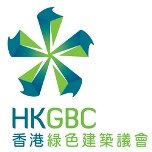 About the Hong Kong Green Building Council

The Hong Kong Green Building Council (HKGBC) is a non-profit, member led organisation which strives to promote the standards and developments of sustainable buildings in Hong Kong. The HKGBC aims to raise green building awareness by engaging the public, the industry and the government, and to develop practical solutions for Hong Kong's unique, subtropical built environment of high-rise, high density urban area, leading Hong Kong to become a world's exemplar of green building development.

In 2009, four industry leaders united to establish the HKGBC.The four Founding Members include the Construction Industry Council (CIC)、the Business Environment Council (BEC)、the BEAM Society Limited (BSL) and the Professional Green Building Council (PGBC).

What is Green Building?

Generally speaking, green building is a practice of reducing the environmental impact of buildings and enhancing the health and wellbeing of building occupants (e.g. residents and tenants) by:
Planning throughout the life-cycle of a building, from siting to design, construction, operation, maintenance, renovation, and demolition
Optimising efficient use of energy, water, and other resources
Reducing waste and pollution

To learn more about green buildings and the HKGBC, please visit www.hkgbc.org.hk.

BEAM Plus: Hong Kong's Green Building Certification System

We need a certification system to practise and promote green building. It does not only provide standards for the building professionals to follow, but also enables the public to embrace green building with confidence. "BEAM Plus" is a green building certification system designed specially for Hong Kong's unique environment, with four sets of rating tools that could assess a building's overall performance throughout its life cycle. Both new and existing buildings can be assessed by BEAM Plus to show how green they are.

To encourage more existing buildings to go green, the assessment tool "BEAM Plus Existing Buildings version 2.0" includes a Selective Scheme that allows building owners the flexibility of assessing only a certain aspect of the building's environmental performance, e.g., energy use. Interested building owners and management companies may click here for details.

HKGBC Green Product Accreditation and Standards ("HK G-PASS")

Choosing environmentally friendly products in retrofitting works improves indoor environmental quality and the overall environmental performance of a building. HK G-PASS is a labelling scheme which offers standardised criteria to assess the performance of various kinds of green building products. Qualified products would be awarded a label, which can facilitate the public in making smart purchases of green building products. For details, please visit: http://hkgpass.hkgbc.org.hk.

To encourage property owners to use green building products when carrying out building rehabilitation works, the Urban Renewal Authority has introduced the Green Item Subsidy (GIS). Those who would like to apply for the subsidy may refer to the HK G-PASS label when purchasing green building products. Please click here to learn more about GIS.
HK G-Share: e-Platform for Waste Reduction
HK G-share is a free e-platform encouraging the reuse of resources. You may share unwanted items with people who are in need of them. HK G-Share consists of two parts:

• Domestic resources (for general public)
• Building and construction resources (for construction industry practitioners)

You may register for G-Share at:http://g-share.hkgbc.org.hk.
Eco-Product Directory: An Easy to Use Directory of Eco-Products

Eco-Product Directory provides a user-friendly platform to link manufacturers and suppliers of green building products to building professionals. The directory is now gathered a number of eco-products and you could look for green products through the platform and make smart purchases of eco-products.

Click here to learn more about the Eco-Product Directory