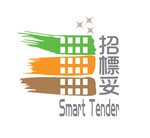 "Smart Tender" Building Rehabilitation Facilitating Services (The Scheme) is a fee-based service scheme with a view to offering assistance to owners' organisations (The Applicant) in building rehabilitation works, with an electronic tendering platform to facilitate procurement of Authorised Person/Registered Inspector (or the consultancy firms that can provide relevant services) and qualified registered contractors to carry out maintenance works for the common parts of the building.

Eligibility Criteria and Requirements
1. All private residential or composite (for both commercial and residential uses) buildings not in single ownership Note 1 (except buildings of three
storeys or less and New Territories Exempted Houses).
2. Owner's organizations acted as applicant's representative:
- If an owners' corporation (OC) has been formed, the OC should be the Applicant submitting the application to the URA.
- For building without an OC (including those held by CBS), all owners collectively or CBS (if appropriate) should be the Applicant submitting the
application to the URA Note 2.
3. The Authorized Person (AP) / Registered Inspector (RI) should be engaged to carry out inspection and organization of maintenance works, but
application for the Scheme must be submitted before such person is engaged Note 3.
4. No partial service arrangements will be accepted under the Scheme.
5. The Scheme aims at assisting owners in handling maintenance works for the common parts of the building; However, the Scheme is not applicable
for the maintenance works solely limited to the following works items:
i. Repair retaining wall or slope;
ii. Repair or replace recreational facilities;
iii. Replace, upgrade or repair electrical installation, power system; or
iv. Replace, upgrade or repair lift installation.
Note 1:The use of building as stated on Occupation Permit shall be treated as conclusive.
Note 2:Please refer to the "Application Notes for building without Owners' Corporation" in Annex I of the IBRAS Application Form for the application requirements and details
Note 3:If the prescribed inspection under the Statutory Notice on Mandatory Building Inspection Scheme has been completed by a RI appointed by the Applicant before submission of the application
    form, and the Applicant intend to appoint the same RI to handle the subsequent prescribed repair works, then the Applicant must submit relevant documentary proofs to prove that the
    aforementioned procurement procedures have complied with the relevant laws and through open tendering. The URA will decide whether to accept the application or not after reviewing the
    information.
Scope of Services
1. To provide "DIY Tool-kits" (Chinese Version only) which include relevant guidelines points to note in organizing building rehabilitation works and specific requirements of Smart Tender;
2. To engage independent professional to offer technical advices on general building maintenance issues at various stages, i.e. advices on inspection reports, tender documents, cost estimates of works and tender analysis reports prepared by AP/RI who is engaged by the owners, and provide cost estimations of relevant work items at tendering stage;
3. To provide an electronic tendering platform for the successful Applicant to procure AP/RI and qualified registered contractor;
4. To provide Tenders Collection Point (Chinese Version only) to handle the tenders collection in centralized and electronic approach and engage professional Accountant (or independent professional) to administer tender opening procedures.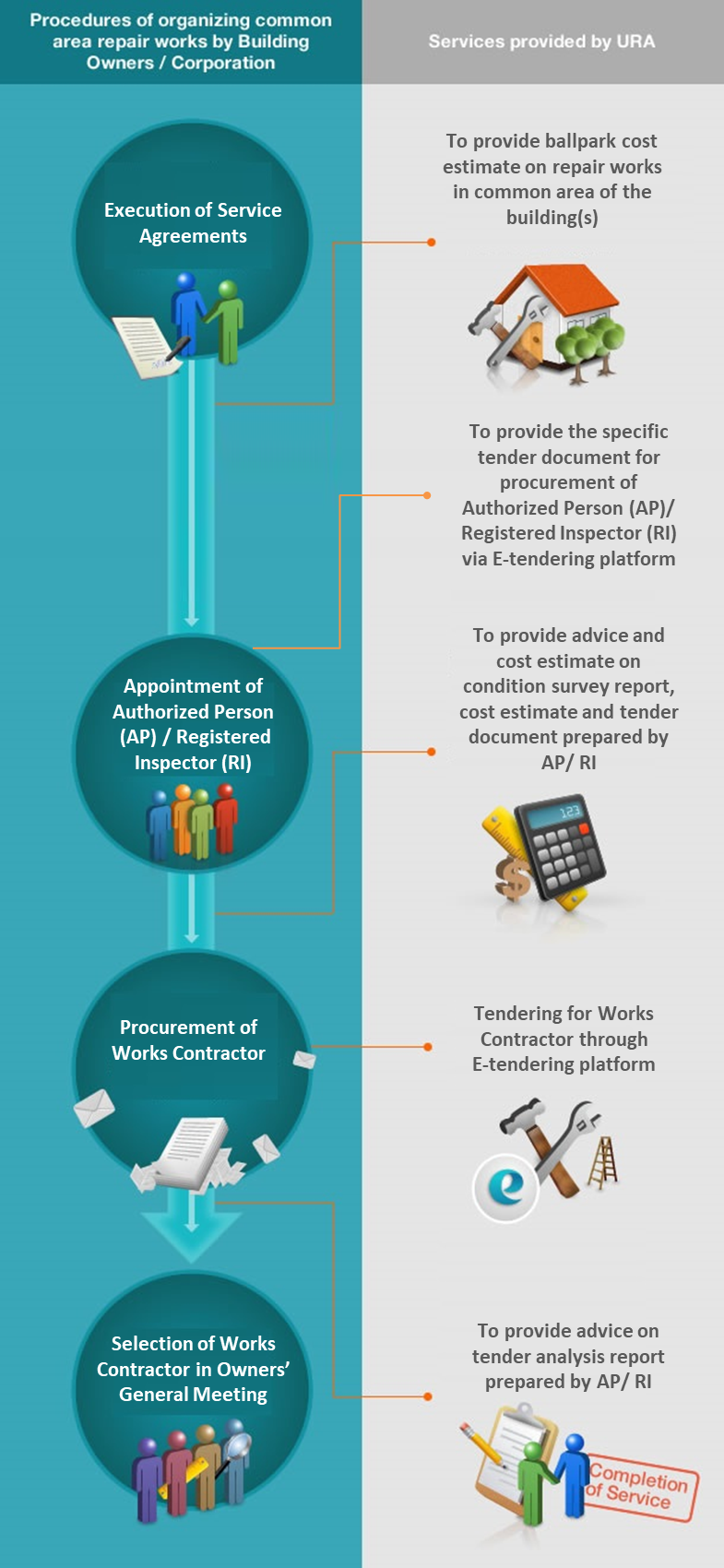 Service Fee
With effective from 13 June 2017, and the Government has set aside $300 million grant commitment in the 2017-18 Budget to allow property owners to participate in the Smart Tender at a concession rate. Average annual rateable value in 2022/23 of domestic units in buildings will be adopted to determine the service fee of Smart Tender.
The applicant shall ensure that the service fee does not exceed 20% of the annual budget for the respective building. Otherwise, the said services shall be acquired by tendering in compliance with the requirements stated in the "Building Management Ordinance (CAP 344 )" and its Code of Practice on Procurement of Supplies, Goods and Services.
Others
Should you need further information on Smart Tender's services, please click here to visit Download Centre.
For those who would like to register in E-Tendering Platform as registered person Note 4 and participate the tendering exercise conducted by the building owners under URA's building rehabilitation schemes, please click here to visit the homepage for online application through selecting the relevant category as preferred.

Note 4:The list of registered person include (1)Authorized Person(AP)/ Registered Inspector(RI), (2)Registered General Building Contractor (RGBC) ,(3)Fire Contractor (FSIC), (4)Minor Works Contractor (Class 1)(MWC1), (5)Minor Works Contractor (Class 2)(MWC2) & (6) Registered Lift Contractor (RLC) (For Lift Modernisation Subsidy Scheme (LIMSS) only).